Garage Door Springs
Back To Our Services
Garage door springs are the hidden power of each system. Thanks to the force produced when spring coils extend and retract or torque, the overhead door would open and close properly. The weight of the garage door is the basic determinant for the right choice of springs. They differentiate in terms of their size but also of types. Average weight doors have extension springs installed in the two sides of the door. Heavier ones will either need one or two torsion springs, which are installed above the door. Their force is the moving power for garage mechanisms but it can also be dangerous to homeowners if it is suddenly released. For the avoidance of accidents, torsion and extension springs repair must be performed by trained professionals.
We offer full spring services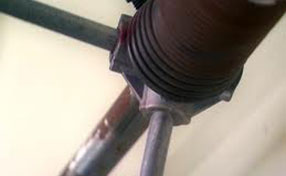 We are proud to say that Garage Door Repair Norwalk has amazing technicians. The knowledge but also dedication of our technicians is extraordinary. We are aware of the characteristics of all garage door springs, the right procedures for all services related to them but also of their dangers. That's why we arrive at your place fully equipped for either torsion spring adjustment or replacement. We use the right tools for all services and are extremely careful so that your property won't be damaged and our services will cover your needs.
We offer emergency broken spring replacement and are there when you need our assistance. When springs break, they must be replaced or the door won't open. When the springs have almost completed their lifespan or are damaged for any reason, they must be replaced or there is a risk that they will snap. The technicians of our company are always fast when there is need for spring repair. We keep our trucks ready in order to move quickly when customers need our assistance. We specialize in all types of springs and their repairs and assure you of our efficiency.
Do contact our company for spring garage door repair.